Before Deanston distilled whisky, it was used as a cotton mill. The mill had its own power supply with water wheels from the River Teith. Read more about it below.↓
Video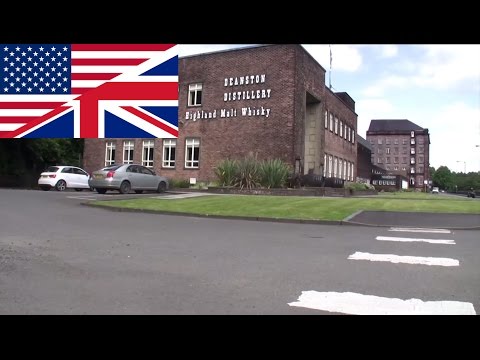 Average tasting notes

Tasting Notes

Calculated from 113
Details about the Distillery
The Whisky
The whiskies at Deanston are rather strong and spicy. The range of whiskies grew quite fast after the reopening. The distillery now offers many whiskies including sherry maturations and a virgin cask edition with whisky matured in fresh charred casks.
There are some independent bottlings of the distillery, but not an extraordinary amount.
The distillery used to produce a blended whisky called Teith Mill but it was discontinued after the old distillery was closed.
The Production
The distillery buildings are quite large, and so are the four pot stills the distillery has. The water doesn't come from a water source but the river Teith that flows by the distillery. After the distillery was reopened the new equipment was fitted for gin and vodka production as well.
The Pot Stills
.The pot stills are very nice to look at and are all standing in one line. They have a quite respectable size of 20,000 litres (wash still) and 17,000 litres (spirit still). The reflux bowl above the intermediate piece is very constricted and therefore creates a lot of reflux. The lyne arm is slightly rising after the bend. These two factors result in a good separation of the alcohol, and therefore the whisky loses its sharp tones.
The Malting
The malting is not done in-house anymore, but the Deanston distillery always buys malt from Scottish barley.
The Warehouse
In the Deanston warehouses you find a great variety of casks. This varies from bourbon to sherry and from European to American oak casks. The warehouse itself is bricked and very cool so the whisky can mature slowly without big temperature differences.
History
Before Deanston distilled whisky, it was used as a cotton mill. The mill had its own power supply with water wheels from the River Teith. The cotton mill was founded in 1785 and produced until 1965 when it was transformed into a distillery. Most of the workers lived on-site, and there were also shops and merchants in this small 'enclave'. Today all these buildings belong to the distillery and have been refitted as warehouses or distillery buildings.
In 1833 the distillery had a waterwheel to power its production. It was the biggest water wheel in whole Europe. In 1949 the water wheels were replaced by new, more efficient turbines, which still run today. The surplus is even sold into the national grid.
In 1965 the whole site was refurbished and whisky production began in 1966. Unfortunately the whisky was not too good and the distillery ceased production in 1982.
The new distillery with new equipment opened in 1991, and now the distillery can produce whisky, gin and vodka.
The Visitor Centre
The new visitor centre was opened in 2012, and four kinds of tours are available. The top tour includes the distillery visit, the water turbine and a guided tasting of the main whiskies of the Deanston distillery.You can also book the distillery for company meetings or other events.