The distillery was founded by F.W. Brickmann and John Callum in the year 1898. Two years later they started the production. The distillery is right next to the City of Forres in the Speyside.
Video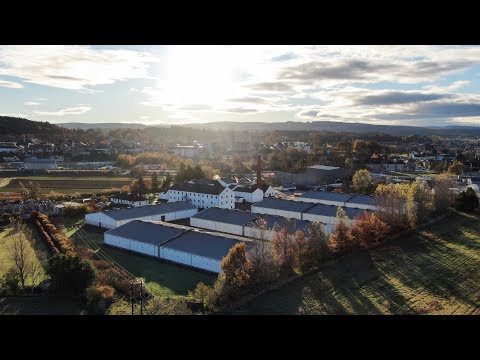 Average tasting notes

Tasting Notes

Calculated from 170
Details about the Distillery
The Whisky
The Benromach distillery has quite a number of distillery bottlings, with a lot of variety. They vary from lightly peated to heavily peated. Benromach uses the peat smoke quite often, but is still a Speyside whisky with a light, fruity character. The end result is a unique combination of a fresh and sweet Speyside character with a peat note that can stand up to the Islay malts.
In 1993 the distillery was taken over by the independent bottler Gordon & MacPhail. Now there is quite a large number of these 'independent bottlings' on the market.
The Pot Stills
There are only two pot stills. The wash still with 7,500 litres and the spirit still with only 5,000 litres. The spirit still has a reflux bowl and is quite tall. But due to the very small size the alcohol cannot separate very well. This results in a bit of sharpness and a lot of spiciness, which is a bit untypical for a Speyside whisky. This is why some people rather count Benromach to the Highland malt whiskies.
The water for the production is taken from the Chapeltown Spring in the Romach Hills.
The Malting
The malt at Benromach is bought from the big malting companies. But Benromach clearly states that they only use organic barley for their whisky.
The Warehouse
The Benromach distillery uses a lot of different casks at their warehouses. Even though the production output is so low the distillery puts a lot of effort into the maturation of their whisky. The whiskies benefit a lot from the maturation in the different wine, sherry or fortified wine casks.
History
The distillery was founded by F.W. Brickmann and John Callum in the year 1898. Two years later they started production. The success didn't last long at all and they had to close in the same year. In 1911 Benromach was bought by Harvey McNair & Co. who produced whisky until 1914, when most distilleries had to close due to the barley shortage in World War I. Then there was a short production period from 1966 to 1983. Finally, in 1993 Gordon&MacPhail bought the distillery and started production in 1997. They renovated the distillery, which is now in good condition and is finally flourishing.
The Visitor Centre
There is a nice visitor centre at the distillery where you can even bottle your own whisky. There are three kinds of tours through the distillery. The top level tour features a tour with Keith Cruickshank, the manager of the distillery. At the end of the tour you can then try to blend your own 10-year-old Benromach from sample casks - very interesting experience for beginners or experts.