The Arran Distillery lies on the same named Island and is the only distillery there. Its first bottles where bottled in 2001 and are now sold worldwide.
Video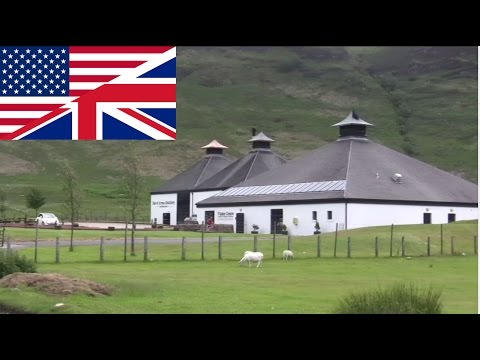 Average tasting notes

Tasting Notes

Calculated from 576
Details about the Distillery
The Whisky
Even though the Arran distillery is a very young distillery, it offers a very large range of whiskies. There is the 10 year old, the 12, the 14, the 16 and the Robert Burns edition. These are the standard bottlings and most of them are bottled at 46% ABV, because Arran doesn't chill filter its whiskies.
There is also a big range of wine cask finishes. These consist of Sherry, Sauternes, Amarone and port wine. There is also a special peated edition called Machrie Moor, a bourbon cask edition and a Sherry finish edition.
Besides that Arran has been offering a cream liqueur with 17% ABV since 2004.
The Malting
The malt at Arran is a carefully selected blend between the types Optic and Oxbridge. The distillery buys the malt and due to the short history it has never had any malting floors.
Construction of the distillery began in 1994. It officially opened in June 1995. Two years later the queen herself visited the distillery and got two casks for her grandsons William and Harry.
The Visitor Centre
There is a nice visitor centre, and you can book three different kind of tours. The top tour includes a full tour through the distillery and a premium guided VIP tasting with six different Arran malts.